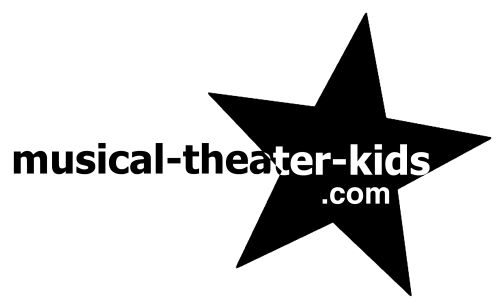 Welcome and Thank You For Subscribing To My Newsletter
The Rave Review is the monthly newsletter of Musical-Theater-Kids.com written by yours truly to let you know about


Updates On My Website
Articles and Tips about Musical Theater Training
Where to Get Theater Tickets At Discount When Possible
Every now and then I might add a personal story from my trips to the theater


If you enjoy reading The Rave Review and find it helpful, please share it with your friends.



If this newsletter was forwarded to you and you would like to subcribe to The Rave Review, you can do that on our Home Page which may be reached by clicking the link just above.



In This Issue

1 - What's New At Musical-Theater-Kids.com


2 - Theater Doesn't Have To Be Expensive


3 - Is There A Revolution Brewing In Theater?


4 - Theater Book Review

5 - Your Performing Arts College Search

6 - Win a $1,000 Visa Gift Certificate

7 - Coming In Our Next Issue


So What's New At Musical Theater Kids?
Popular School Musicals
I've just updated this page to include even more selections. If your school or community theater is looking for a musical to perform next season, check out all of the great selections on this page.

Teen & Kids Monologues


Are you stuck on choosing the best monologue for an upcoming audition? Do you want to get a head start on auditions for the upcoming or present school year? I've got lots of wonderful advice that can make the whole process go a lot smoother. You can choose with confidence check out my suggestions here.


Theater Doesn't Have To Be Expensive
Broadway Discounts
All discounts can be taken at www.Ticketmaster.com - Please note you must put in the CODE to take the discount.


Grease - Code: STTP - Tickets $71.50 USD - Up to 35% Discount - Expires: 7/6/08


Xanadu - Code: XUJULY4 Tickets $55.00 USD - Save Up to 50% For week of July 4th only- Expires: 7/10/08


Mama Mia
- Code: MMBBX52 - Tickets $67.50 USD-Reg. Price $111.50 -$121.50 Expires: 8/3/08
I hope to add more discount information for London, Toronto and other cities worldwide in future issues of The Rave Review...so check back often and if you know of any great discounts, please pass them on to me through the contact form on this Website. I will pass them on to our fellow theater enthusiasts and give you credit, too.


Is There A Revolution Brewing In Theater?
Actors As Musicians - Is The Face of Musical Theater Changing?
By Beverly Stone
Is the face of musical theater changing? Do professional musical theater actors need to be singers, dancers, actors,..and musicians? Is a theater revolution at hand? Judging by what has occurred within the last few years on Broadway and in London, the answer appears to be more and more, a yes.
Attention began to be paid to this concept of actor- musicians here in America, in 2006, with the Broadway revival of Steven Sondheim's "Sweeney Todd" at the Eugene O'Neill Theater. For Broadway, the staging of this well-known musical in such a way, was a new one. John Doyle, the acclaimed British director, came to New York to illustrate his conception of "Sweeney Todd", with the orchestral score performed by the actors.
Doyle will be the first to admit that actors playing the musical score has been done before and that his employment of this technique is not an original thought. "It's not a gimmick or a concept - it's an alternative approach.", he declared, in a recent interview. He explains that not every piece of work can be adapted this way and, it was during the 1980's and 1990's, when theaters were desperate for cash that actor as musicians became a necessity of invention. Doyle had been a regional theater director for years and realized that if he wanted to do a big musical, he needed to do a show without the expense of a large orchestra. This was the impetus for using actors that could sing, dance, act, and play instruments, too. The Watermill Theatre in Newbury, England was where Doyle perfected his interpretation of this concept. The Watermill is spatially challenged and faced economic challenges, at the time. Doyle's "approach" to "Sweeney Todd" at that theater, was highly acclaimed and following its run there, moved first to London's West End at Trafalgar Studios and then the New Ambassadors Theatre. From London it went to Broadway.
Thus, began what many consider to be the salvation of Broadway...a cost effective means to produce musicals. Additionally, it may have been the beginning of the need for more actors who are trained as "quadruple" threats, those who can sing, dance, act, and play a musical instrument. Certainly, those who have acquired all four skills will be at an advantage in gaining employment, should this style of theater continue to grow.
How many Broadway and West End shows have been produced since the inception of "Sweeney Todd" with the actor-musician at the Watermill? You may be surprised to find out. Following Doyle winning a Broadway Tony Award for Best Director of a Revival for "Sweeney Todd", he went on to direct a Broadway revival of "Company". It received the Tony Award for Best Musical Revival before closing in July, 2007. Doyle just recently returned to the Watermill Theatre, in Newbury, to direct another Sondheim classic, "Merrily We Roll Along". The Watermill, has also recently presented an actor-musician version of "Honk". "Mack and Mabel" a Jerry Herman Musical, was revived in England in 2005 and toured before playing at the West End's Criterion Theatre from April to July 2006.
Regional Theater and National Tour productions have also been effected by this new trend. Currently, in the United States there is a national tour of "Sweeney Todd" which is based on John Doyle's Broadway revival conception. Watch, also, for those lesser known shows that were originally conceived with actor-musicians in mind. These include "Buddy" - The Buddy Holly Story and "Pump Boys and Dinettes".
Both of these shows are experiencing a surge in production across the United States.
So what's an actor or actress to do in light of these new theatrical developments, which will most likely continue in these unsure economic times for theater? My advice is to take that old guitar out of the closet and give yourself a brush up, or just start with your favorite instrument and go from there. It may be the difference between your landing a job or not.
Beverly Stone has volunteered with a performing arts kids group for the past ten years. During this time she has worked in various capacities on the production of many shows but her main job has been to facilitate the training of the group's members. Many of these kids have gone on to become professionals, several of them are currently on Broadway. She recently decided to bring her knowledge online and created a Website and Blog which serves as a guide for kids and teens interested in singing, dancing and acting. She is dedicated to young people who are interested in training to work in professional theater. You can find additional information at http://www.musical-theater-kids.com
Article Source: http://EzineArticles.com/?expert=Beverly_Stone
http://EzineArticles.com/?Actors-As-Musicians---Is-The-Face-of-Musical-Theater-Changing?&id=1122622
Theater Book Review


My son, who is an actor, just told me about a great theater book that I recently purchased (he wouldn't give up his copy). The name of the book is Broadway Musicals - Show by Show by Stanley Green.

This book is a chronological history of the best Broadway Musicals from 1866 to the present. It is a fact book and guide. It also includes a large number of photographs. Listed for each show are the musical composer, lyricist, producer, director, choreographer, cast and memorable songs. It is a who's who and what's what of Broadway Musicals.

This is a book that every actor should have in their library. My son tells me he uses it constantly. Each time he is going to audition for a musical he checks this book first. He reads the brief history and synopsis of each show. This gives him an idea about the setting for the musical. Then, he checks out the composer, and choreographer which gives him a better understanding of how the show was presented. Finally, he looks at the list of songs to get the mood of the piece.

If you would like to know more about the book, you can check it out by clicking here.
After you check out the book return to this page for the information about our next issue.


Your Performing Arts College Search


If you're thinking about going to a Performing Arts College, now is a great time to start checking out some schools. There are many to choose from. Admission to some of the highly respected schools can be very competitive. Prepare ahead by finding out about academic and audition requirements. Your can start your Performing Arts College Search by clicking on this link. Pick up additional tips on our college visit and college fairs pages. Keep reading this newsletter for additional tips on Performing Arts College admissions and take a look at the recommended reference book on Performing Arts Colleges.

Have you signed up for my RSS Feed which gives you an update of the Musical Theater Kids Blog each time something is posted? Go to our homepage today to sign up and to check out the Blog Page. You'll find out how to Win A $1,000 Visa Gift Card by posting a YouTube Video...see the last Blog post...

In The Next Issue of The Rave Review