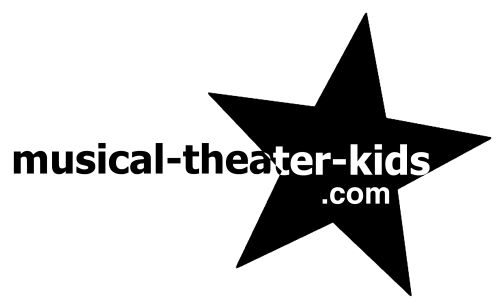 Welcome and Thank You For Subscribing To My Newsletter
The Rave Review is the newsletter of Musical-Theater-Kids.com written by yours truly to let you know about

If you enjoy reading The Rave Review and find it helpful, please share it with your friends.


If this newsletter was forwarded to you and you would like to subcribe to The Rave Review, you can do that on our Home Page which may be reached by clicking the link just above.

Beginning This Month I will be updating you on the latest THEATER DISCOUNTS
SPECIAL EDITION #1 - Theater Discounts February 2009


In light of the current economic problems in the world, I have decided that a monthly update of theater discounts would be a welcome idea. I know that I'm always hunting for a deal. So, I'm sending these discounts out to all my subscribers in hopes that if you happen to spot a good one, that you can share with others, you will send it my way. I promise to "pay it forward".

Broadway Discounts New York

All discounts can be taken at www.Ticketmaster.com - Please note you must put in the CODE to take the discount.

* Guys And Dolls - Code: BBOX2 - Tickets Tickets just $56-$76.50, Reg. $91.50-$126.50, Save 40% Expires: March 29, 2009

* Shrek The Musical - Code: SHBBX77 Tickets just $45 - $80, Reg, $66.50 - $121.50 SAVE OVER 40% and Get Free Parking Expires: March 15, 2009

* Mama Mia - Code: MMBBXW9 - Tickets Tickets just $60/$77.50, Reg. $111.50 Save $50 Expires: February 13, 2009

* Little Mermaid - Code: SEAW9 Tickets just $71.50-91.20, Reg. $86.50-121.50, Save up to $50 Expires: April 3, 2009

* In The Heights - Code: BBOX33 Orch. and Front Mezz.Tickets just $72-84, Reg. $120, Save up to $48 Expires: March 15, 2009

Theater Discounts London
There is a great Website where many London Theatre Tickets are sold at Half price. You can more information about how to get these tickets by clicking here.

Boston Theater
* Dirty Dancing - go to www.ticketmaster.com and put in code Code:MANIA08 $70.00-$86.00 Tickets!now $50.00 Expires: February 6, 2009 This show officially opens on February 7, 2009

Baltimore Theater
*Grease - go to www.ticketmaster.com and put in code Code: SANDY Regular Price: $47.00 Tickets now $37.00 Tickets! Expires: February 15, 2009

New Jersey Theater
* The Importance of Being Ernest starring Lynn Redgrave - go to www.papermill.org and use promotion code. Code:TM50 $56.00-$92.00 Tickets now $28.00-$46.00 Tickets. Expires: February 15, 2009

Kids' Night On Broadway
"Kids' Night on Broadway" is now happening monthly. Young people ages 6 - 18 years can attend a show for free when accompanied by a full paying adult. Shrek The Musical, Wicked, Mamma Mia, The Phantom Of The Opera, and Ave Q are among those participating for the month of March. You can check out this link, for more information.


February Is The Time For Broadway Love Songs


Our "Broadway Love Songs" page has just been updated with suggestions that came from you, our readers! Thank you for all of your input. Are there any other nominations? To reach this page you will find the link on our Home Page.


Looking For A Valentine Theater Gift?


We know that sometimes it can be really difficult to find the perfect gift for your favorite thespian. If you need a few suggestions you can go to our "Theater Gifts" page whose link is once again, on our Home Page. You'll find everything from sheet music and musical theater cd's, to books about theater including stage makeup and monologues, jewelry, dance apparel, singers favorites and more. We very much appreciate your supporting this site by purchasing through our affiliates. This enables us to keep this site up and running and we wish all of our readers a peaceful Valentine's Day.





Your Show Going Up Soon!


If you have a show going up soon, you may need some suggestion on how to apply your stage makeup. You can get a complete lesson on makeup application by going to our stage makeup page.

A great book all about Stage Makeup and transformation is called "Face Forward". The makeup artist who wrote the book does some amazing work. Even if you never have to apply makeup and are simply a theater or film fanatic, you'll appreciate what you see in the book. Famous faces are turned into other famous faces through the use of stage makeup. Play a game by only looking at the "after" pictures and then try to guess the name of the "person who is transformed". Bet you'll have trouble getting all of them. A great book for cosmetologists, too. It really is a fun read! See Face Forward
here.

In The Next Issue of The Rave Review


Get More Free Discount Codes
Update On The Website




See you next month or Meet you on the aisle...

Break A Leg!

Beverly