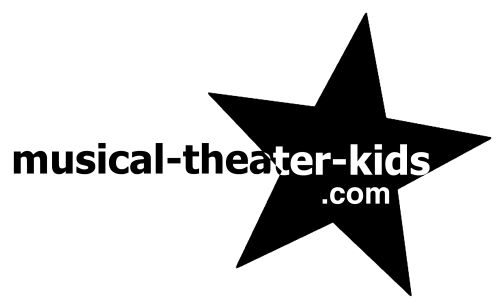 Welcome and Thank You For Subscribing To My Newsletter
The Rave Review is the newsletter of Musical-Theater-Kids.com written by yours truly to let you know about

If you enjoy reading The Rave Review and find it helpful, please share it with your friends.


If this newsletter was forwarded to you and you would like to subcribe to The Rave Review, you can do that on our Home Page which may be reached by clicking the link just above.

Beginning This Month I will be updating you on the latest THEATER DISCOUNTS
SPECIAL EDITION #3 - Theater Discounts March 2009


In light of the current economic problems in the world, I have decided that a monthly update of theater discounts would be a welcome idea. I know that I'm always hunting for a deal. So, I'm sending these discounts out to all my subscribers in hopes that if you happen to spot a good one, that you can share with others, you will send it my way. I promise to "pay it forward".

Broadway Discounts New York

All discounts can be taken at www.Ticketmaster.com - Please note you must put in the CODE to take the discount.

* Guys And Dolls - Code: BBOX2 - Tickets just $56-$76.50, Reg. $91.50-$126.50, Save 40% Expires: March 29, 2009

* Mary Poppins - Code:MARYW9 - Tickets $31.50 - $91.50 Reg. $61.50 - $121.50 Save up to $40 Expires: April 3, 2009

* Little Mermaid - Code: SEAW9 Tickets just $61.50-91.20, Reg. $86.50-121.50, Save up to $50! Expires: Apr 3, 2009

* Shrek The Musical - Code: SHBBX0302 Tickets $45.50 - $87.50, Reg, $66.50 - $121.50 SAVE OVER 40% Expires: Jun 6, 2009

* Mama Mia - Code: MMEX972 - Tickets $67.50/77.50 regular prices $121.50-$111.50 Expire: May 24, 2009

* Next To Normal Code: NNYT0316 Tickets just $60, Reg. $110/115, Save up to 45% Expires: May 10, 2009

* The Wizard of Oz - Code:BBOX $7 Off Select Performances, Reg. $55/75 Expires : Apr 5, 2009

Offer valid for performances March 26- April 5th, 2009 Thu, 03/26/09 07:30 PM Fri, 03/27/09 07:30 PM Sun, 03/29/09 04:00 PM Thu, 04/02/09 07:30 PM Fri, 04/03/09 07:30 PM Sun, 04/05/09 03:00 PM
Theater Discounts London
There is a great Website where many London Theatre Tickets are sold at Half price. You can more information about how to get these tickets by clicking here.

Boston Theater
* Dirty Dancing - Ticketmaster.com Code:MANIA09 Regular Price Regular Price: Regular Price: $86.00 - $91.00 Tickets! Now $52.60 - $55.60 Tickets Expires:April 5, 2009

Los Angeles Theater
* 42nd Street - Ticketmaster.com Code: TM2FER $42.00 - $67.00 Tickets TheaterMania Discount: $21.00 - $33.50 Tickets! Value: You Get 2 for the Price of 1! Expires: February 15, 2009

Kids' Night On Broadway
"Kids' Night on Broadway" is now happening monthly. Young people ages 6 - 18 years can attend a show for free when accompanied by a full paying adult. Shrek The Musical, Wicked, Mamma Mia, The Phantom Of The Opera, and Ave Q are among those participating for the month of March. You can check out this link, for more information.


March Is A Great Time To Think About Visiting Colleges


Discover the great pages on this Musical-Theater-Kids.com Website that will help you with College Visits, Your Performing Arts College Search, College Fairs, College Week Live(there is a link to the Virtual College Fair) and more.
If you're in the process of thinking about who you will ask for a College Recommendation this year, check out our new page on just that subject. You'll find information about who to ask and what to include.
Here's the link to get to the page. You can see all of the web pages dealing with college concerns by accessing the Sitemap from our homepage and going down to the College Section.


Theater Posters Aren't Just For Theater Kids!


Theater Posters make awesome gifts for everyone. Who won't enjoy a colorful, well designed work of art to put up on their wall this Spring?
Most people have a favorite play, or musical, or star. The possibilities are endless.
Of course, musical theater posters do make the perfect gift to give a friend or family member who acts. Why not give a replica of the poster for the play in which they now appear.
What a great gift, and all for the basic cost of a bunch of flowers or box of candy. A long time momento of a special experience.
We've personally chosen a selection of the best poster around. You can view the selection by clicking right here. Take the opportunity to get a good poster education and find a wonderful gift for yourself ( we won't tell), or someone who is special to you.


West Side Story - Still A Wonderful Musical!


A revival of West Side Story opened on Broadway this week. Here is the press release from its' Website;
More than fifty years ago, a show about New York City changed musical theatre forever. Now, it's coming home to make history once again.

"From the first notes to the final breath, West Side Story is one of the most memorable musicals and greatest love stories of all time. Arthur Laurents' book remains as powerful, poignant and timely as ever. The score by Leonard Bernstein and Stephen Sondheim — a collection of standards that includes "Tonight," "America," "Maria," "I Feel Pretty" and "Somewhere" — is widely regarded as one of the best ever written. And the extraordinary, Tony-winning choreography by Jerome Robbins completely changed the language of Broadway dance.
This ground breaking new production, directed by the legendary Mr. Laurents, will offer a bold new design that builds on the show's raw power and emotion to create a fresh experience unlike any that came before it. Don't miss this thrilling presentation of a matchless work of art."

The thing that is unique about this Broadway revival of West Side Story is that for the first time on the Broadway stage a lot of the spoken dialogue is in Spanish. Arthur Laurents, the Director, who also wrote the original book for the musical, made the decision because he felt it would authenticate the piece and make it even more powerful. According to several sources, he received help with the translation from English to Spanish from non other than In The Heights creator, Lin-Manuel Miranda.

For additional information on cast, creative, team, music and tickets, you can go to the official Broadway Website.

In The Next Issue of The Rave Review


Get More Free Discount Codes
Update On The Website




See you next month or Meet you on the aisle...

Break A Leg!

Beverly