Bravo! Bravo! ....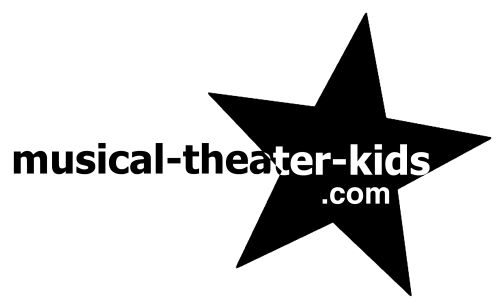 Welcome and Thank You For Subscribing To My Newsletter
The Rave Review is the monthly newsletter of Musical-Theater-Kids.com written by yours truly to let you know about


Updates On My Website
Articles and Tips about Musical Theater Training
Where to Get Theater Tickets At Discount When Possible
Every now and then I might add a personal story from my trips to the theater


If you enjoy reading The Rave Review and find it helpful, please share it with your friends.



If this newsletter was forwarded to you and you would like to subcribe to The Rave Review, you can do that on our Home Page which may be reached by clicking the link just above.



In This Issue

1 - What's New At Musical-Theater-Kids.com


2 - Theater Doesn't Have To Be Expensive


3 - It's Tony Time


4 - Coming In The Next Issue


So What's New At Musical Theater Kids?
Site Map
I've added a Site Map to Musical-Theater-Kids.com to help everyone find their way around the site with ease. Each page is listed in a category which makes it easier to find the subject you need. Check it out by clicking right here.

Callback Auditions


Whether you've just gotten a callback audition or are waiting for your first one, this page was written especially for you. You'll find great information to build your confidence at your next callback right here.


Acting Career Information


Two new pages on Acting Agents (Talent Agents) and how to choose an Acting School have been added to the site.


Broadway Love Songs


Originally written in February...for Valentine's Day...You'll find a wide variety of Broadway's Favorite Love Songs, both ballads and uptempo. They're perfect for auditioning and if you find one you'd like to use for that purpose you can get the Broadway Sheet Music and start working on it right away.


School Musicals


Are you a school musical director or part of a group of kids working on putting together a plan for next year's school musical? I've done some research and found what shows are, for the most part, family friendly and also are the most popular High School Musicals.


Theater Doesn't Have To Be Expensive
Broadway Discounts
All discounts can be taken at www.Ticketmaster.com - Please note you must put in the CODE to take the discount.


Young Frankenstein - Code: BBOX1 - Tickets $45 - $80 USD - Up to 50% Discount - Expires: 7/6/08


Hairspray - Code: BOX10 - Save Up to 40% - Expires: 5/22/08


Mary Poppins
- Code: CLASSIC - Save up to $45 USD-Expires: 6/21/08
I hope to add more discount information for London, Toronto and other cities worldwide in future issues of The Rave Review...so check back often.


By the way, Young Frankenstein was just nominated for 10 Outer Critic Award this year. These awards include nominations by theater critics, who come from outside of the New York City area, and review shows for out-of-town publications.


It's Tony Time!
Be The First To Know!
The Nominations for the 2008 American Theatre Wing Tony Awards will be announced on May 13, 2008. Do you have a favorite show that you want to see win an award?

You can be one of the first to know if you choice was nominated. Go to www.tonyawards.com. Take a tour of the site and sign up to be notified about the nominations.


In The Next Issue of The Rave Review