Kids Broadway Songs for Auditioning
* list below arranged alphabetically by show *

Thanks for giving me a place to start...Until I read this list of kids Broadway songs, I was lost...this site is awesome
---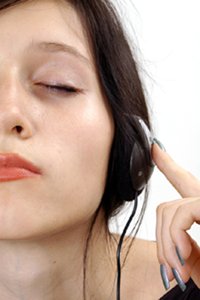 Learning Kids Broadway Songs should be an on-going process for Musical Theater Kids. You should anticipate that auditions will come up and begin to prepare even before they do. You will always find yourself ready to audition and will probably only need to brush up on a song or two without having to scramble.

Kids audition songs come in all styles and voice parts. If you are a kid who is auditioning for a show, it is a good idea to check to see what role(s) you may be able to play. Once you have determined which role you are going to audition for, look for a song that is suitable for the audition and learn to sing or, if you already know it, brush up on that song. It may help to work with a voice teacher or vocal coach, if possible.
Sometimes there is a children's chorus in a show. If you are auditioning to get into the chorus, become familiar with and, if time allows, learn to sing the songs for the chorus. Do not make yourself crazy about this, when auditioning for a chorus you are not expected to know every song.
Now that you're aware of the 2 audition hints above, I need to tell you to forget them. Why? because it's helps to know the music from a show, but it is not absolutely necessary. You should, however, at least be familiar with the music from the show. That said, lets' continue on.


---
You don't need to worry too much about whether you are the "type" that fits a particular role. You will probably be judged more on your singing voice than anything else. Every situation is different so use your best judgment in selecting an audition Song.
Keep in mind that you do not have to sing a song from the show for which you are auditioning unless, you have been specifically told to sing one. You may ask about this when setting up your audition appointment. The main objective, at a casting audition, is to demonstrate your vocal skills. The director has to be able to envision you in the part.
If you choose, on your own, to sing a song from the specific show for which you are auditioning, you may. However, it is perfectly acceptable to choose a song which is similar in style to the music from that show, again, unless you are told otherwise.
If you are comfortable with a song and know it well, it is probably better to sing that song, as you will be giving a better impression, to those casting, than if you sing a song you prepared last minute. Only you can determine how you can put your best foot forward.


---
Broadway Audition Songs for Kids


Here is a list of Broadway productions that all have songs which were originally sung by children. If you find one that interests you, get the sheet music. (Check at the end of this list for a link to Kids Broadway Songs.) Repeat this process and in no time you will have built up a repertoire of Kids Broadway Songs. You will then be prepared for any audition that comes your way.
Note: Please feel free to contact me through this website if you know of any Kids Broadway Songs that you believe should be added to this list. Thanks!
---
Annie - It's the Hard-Knock Life, Maybe, Tomorrow

Beauty and The Beast - Beauty and The Beast

Cinderella - In My Own Little Corner

A Christmas Carol - What If?

Falsettos - The Miracle of Judaism

Fanny - Be Kind To Your Parents

Flower Drum Song - I Enjoy Being A Girl

Footloose - Mama Says

Gypsy - Let Me Entertain You, Little Lamb

Into The Woods - Giants In The Sky, I Guess This Is Goodbye, I Know Things Now

Joseph And The Technicolor Dreamcoat - Any Dream Will Do

The King and I - I Whistle A Happy Tune

The Lion King - I Just Can't Wait To Be King

Mamma Mia - I Have A Dream

Mame - My Best Girl

Mary Poppins - The Perfect Nanny

The Me Nobody Knows - The Tree

Les Miserables - Little People, Castle On A Cloud

The Little Mermaid - She's In Love

The Music Man - Gary Indiana

Oklahoma - Oklahoma

Oliver - Consider Yourself, Food Glorious Food, Where is Love, Who Will Buy?

Peter Pan - I Won't Grow Up

The Secret Garden - The Girl I Mean to Be

Shenandoah - Why Am I Me?

The Sound of Music - Do Re Mi, So Long Farewell, Edelweiss

South Pacific - Dites-Moi (Tell Me Why), Happy Talk
Additional Kids Broadway Songs will be added from time to time so check back often...


---



Solos From Musicals For Kids For voice and piano. Vocal Collection. Piece for the NFMC Vocal event with the National Federation of Music Clubs (NFMC) Festivals Bulletin 2008-2009-2010. Broadway, Movies, Disney and Play Along. Difficulty: easy-medium. Songbook and accompaniment CD. Vocal melody, piano accompaniment, lyrics and chord names. 45 pages. Published by Hal Leonard (HL.740079)
...more info
Sight Singing

How to Prepare a 16-Bar Theater Audition Song

Singing for Kids

Audition Tips & Hints

Musical Instruments for Kids

101 Broadway Love Songs

From Kids Broadway Songs to Home Page

---
We're A Small Theater Community...Please Share This Site With A Friend.


---