College Week Live ... A Free Virtual College Fair


NEXT CHECK THE LINK BELOW FOR ALL OF THE COLLEGE WEEK LIVE VIRTUAL FAIRS SCHEDULED FOR THE 2011 CALENDAR YEAR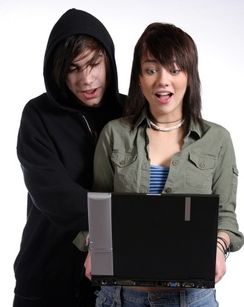 College Week Live (CWL) is a revolutionary way to visit a participating college without ever actually having to step foot on their campus. Although ultimately the best thing is to visit in person, for those who simply want to start by exploring their options or who are unable to visit for one reason or another, this is definitely a very good alternative.

This website is an interactive Virtual College Fair which lasts for two days. It aims to help prospective college students in their planning by connecting them with colleges of their interest.

These are just some of the options available to you when you attend this free interactive college fair:
Compare Hundreds of Schools


Talk With An Admissions Official


Live Chat With Current College Students


Access Documents To Apply For Admissions


Attend Keynote Presentations about Financial Aid, Standardized Tests


Virtual Booth For Each Participating College Featuring Webinars, Podcasts & More


Enter To Win A Free Trip To A Participating School
Many of the participating colleges have Performing Arts College Programs. They offer majors in Musical Theater, Theater, Drama, Dance, Voice, Music, Directing, Dramatic Literature and more. You can go to a school that interests you and ask about the major in which you are interested. This is a great way to learn about what is available to you. Don't miss the opportunity to attend one of these virtual fairs.
---
College Recommendation Tips
Performing Arts College Visit
Click Here To Go To Performing Arts College Search

Theater Related Gifts